Pastor Rev. Kenneth C. Landin
Pastor Ken Landin was called to serve us as our 20th settled pastor in 2008. He received his M.Div. from Harvard Divinity School and Clinical Pastoral Education at Mass General Hospital and the New England Rehabilitation Hospital. He has served churches in New Hampshire and on Cape Cod. A happy grandfather of four, he and his wife Jeanne reside in Franklin. With a passion for congregational life he enjoys seeing others find their joy through faith and service.
Dr. Edward (Teddy) Cetto
Music Director/Organist There, he leads both the congregation and the Chancel Choir in song. Interested in all types of music, he does love the Protestant hymn tradition-the beating heart of music at the OCC. A teacher all of his life, he is happy to work with anyone interested in singing at the OCC.
Dr. Cetto also holds degrees in conducting and music education from the University of Iowa, Boston Conservatory of Music, Hartt School of Music at the University of Harford, and the Kodaly Institute . He is particularly blessed to be a part of the OCC church family.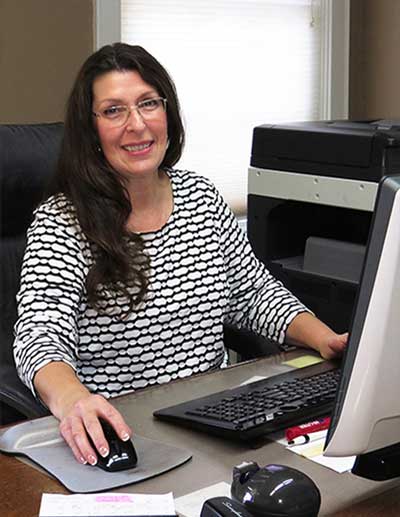 Donna Charbatji
Church Office Administrator
Donna has been at the OCC since 2014, keeping the office running smoothly for the Staff, Committees, Teams and Volunteers, as they work so tirelessly to grow, aide, assist and worship together at the OCC. The majority of her work life has been in non-profit and medical offices. Happy to be a part of the OCC, Donna is grateful to be in a work place filled with joy and happiness and to continue in a different way in service to others.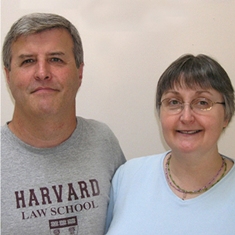 Sextons
Bob & Sandy Cummings As members of the church for 30 years, both served as Co Sunday School teachers for 3 years, Bob served on the deaconate for a 3 year term, and together, they have been Sexton's of the OCC for 21 years. Bob and Sandy have been married for 39 years, have two daughters and 3 grandchildren. Sandy is 4th generation of the OCC, one daughter was married at the OCC while the other's marriage was blessed and renewed. All three grandchildren were baptized at the OCC, continuing their family heritage.