Prayers of our unique calling
Daily Devotions for February
Praying with the Poets: Mary Oliver winter edition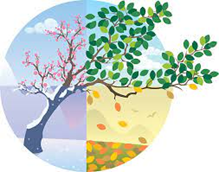 Monday, January 30, 2023. Prayer 1520. White-Eyes
"In winter all the singing is in the tops of the trees where the wind-bird/with its white eyes shoves and pushes among the branches.  Like any of us he wants to go to sleep, but he's restless—he has an idea, and slowly it unfolds…"  What is our mid-winter song?  Clouds are our constant companion these days.  Our indoor spirits are restless too and full of big ideas.  But even "some unimaginable bird that loves us, this is asleep now, and silent—has turned itself into snow." 
 Dear God, winter is far from over and the cold is coming.  Warm my soul in song in between nature's naps.  Amen.
Tuesday, January 31, 2023. Prayer 1521. Snowy Night
"Last night, an owl, in the blue dark…I couldn't tell which one it was…But, anyway, aren't there moments that are better than knowing something, and sweeter?  Snow was falling, so much like stars…and I just stood there, listening and holding out my hands to the soft glitter…I love this world, but not for its answers…good luck to the owl, whatever its name—and I wish great welcome to the snow, whatever its severe and comfortless and beautiful meaning."
Dear God, let not my need to name all things prevent me from being present to the stark beauty of everything. Amen.
Wednesday, February 1, 2023. Prayer 1522. First Snow
"The snow began here this morning and all day continued, its white rhetoric everywhere calling us back to why, how, whence such beauty and what meaning…flowing past windows, an energy it seemed would never ebb…it has finally ended…and though the questions that have assailed us all day remain—walking out now into the silence and the light under the trees, and through the fields, feels like one."  We walk by faith, not by sight into the answer of "why?"
Dear God, I have so many questions about life, and my life.  Let me walk into the answer of a settling snow. Amen.   
Thursday, February 2, 2023. Prayer 1523. No Wrong Seasons
"It didn't behave like anything you had ever imagined.  The wind tore at the trees, the rain fell for days slant and hard.  I watched the trees bow and their leaves fall.  I felt my own leaves giving up and falling.  But listen now to what happened.  Toward the end of that summer, they pushed new leaves from their stubbed limbs.  And after the leaves came blossoms.  For some things there are no wrong seasons.  Which is what I dream of for me."
Dear God, in winter, in summer, hard times come and knock us down.  May my spirit be alive in every season. Amen.
Friday, February 3, 2023. Prayer 1524. What Is Lovely Will Not Last
"Oh, to love what is lovely and will not last! What a task to ask…a flock of snow geese winging it…being the color of snow catching the sun…but delightfully the most serious thing you ever felt.  The geese flew on.  Never to see them again. Maybe I will someday somewhere. Maybe I won't."  We cannot keep the seasons from changing. They change us.  What is lovely will not last.  How vital for us to create memories that are lovely and lasting.  We live on a wing and a prayer.
Dear God, my prayer is that I see you again and again. Through change and chance, I've grown to love you more. Amen. 
To Pray with Love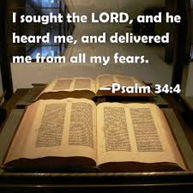 Monday, February 6, 2023. Prayer 1525. Lost in Love
Funny turn of words to say, "Lost in Love."  We can be lost.  We can be in love.  But when we are lost in love we are truly found by God in the Spirit.  Psalm 36:5-6 can be read as "In God's largeness, nothing gets lost."  Love means that we are okay to be us before God.  We may lose our memory, but God never forgets us.  We may lose our strength, but God's steadfast love for us never wanes.  We may lose way with a broken heart, but God's love binds up all wounds.
Dear God, wherever I am at a loss, let me remember your love leads me home to myself, and I'm never at a loss. Amen.
Tuesday, February 7, 2023. Prayer 1526. Fearless Love
God's love is fearless.  Natural disasters.  Human devastations.  These cannot limit or reduce the originating power of God's will.  True love calls out for the other and true love sets the other in a safe space.  Psalm 34:4 can be heard, "God met me more than halfway; God freed me from my anxious fears."  One thing I have learned in my 56 years.  My fears are not someone else's fears.  Yet without love, all our fears can get the better of us.  Fear not.  God sets us free.
Dear God, tend to the anxiety in my heart.  Show me the way that divine love calls me out to a safe place to live. Amen.
Wednesday, February 8, 2023. Prayer 1527. To Listen Is to Love
It was once said that most of life is just showing up.  I would rather say our life is made up of listening just as our bodies are made up of 60% water.  How quickly we would perish without that daily intake of life-giving water.  To listen for another, to listen to another, to be heard is the stuff of every-day life.  Psalm 34:17 asks, "Is anyone crying for help?  God is listening, ready to rescue you."  Our noisy world distracts us from our central task to hear how God is listening.
Dear God, forgive me for being so busy with my preoccupations.  Hear me when I say, "Thanks for listening!" Amen.
Thursday, February 9, 2023. Prayer 1528. Restoring Love
Sadly, so many for so long have used God's Words to justify inclusion or exclusion, freedom or slavery, life and death.  John 3:16-18 can be interpreted this way, "God didn't go to all the trouble of sending the Son to point an accusing finger, telling the world how bad it was.  The Son came to help.  To put the world right again.  Anyone who trusts in that is acquitted, redeemed, restored."  Peace is the answer to War.  Love is the answer to Hate.  Love restores life.
Dear God, when I read the news today, let not my heart be lost to it all.  Restore my faith in your restoring love! Amen.
 Friday, February 10, 2023. Prayer 1529. Hold Fast to Love
Practice makes perfect.  Being a loving person creates a loving space around you.  The Apostle Paul encourages us to let our love be genuine.  In Romans 12:9-10 comes a meaningful life approach: "Be good friends with those who love deeply; practice playing second fiddle."  Holding onto each other with love means the stuff of our every-day life is literally enacting God's love.  Love one another not begrudgingly but hold onto love like your very life depends on it.
Dear God, let my love be real. When worn down from tension and stress, help me never let go of real love.  Amen.