Prayers of our unique calling
 Daily Devotions for November 
Prayers For All The Saints
Monday, October 30, 2023. Prayer 1696. My Delight
The Creator takes delight in creation.  In Psalm 16 we hear an affirmation of God's children as holy and their well-being is of God's great concern. "Preserve me, O God, for in you I take refuge.  I say to the Lord, 'You are my Lord; I have no good apart from you.' As for the saints in the land, they are the excellent ones, in whom is all my delight."  When we choose to live by faith, faith blesses us with safe boundary keeping, pastoral counsel, gladness in the heart, and our whole being rejoices, our body dwelling secure.  This is a divine dream in a dangerous world, and it is God's appeal to pray for it.  Dear God, when I am tempted to think that you are not there and you do not care, remind me how to pray! Amen.
Tuesday, October 31, 2023. Prayer 1697. Not Silenced
The prayers of the faithful reach the Lord even when spoken from the pit of despair.  With so many conflict zones in the world today, we pray with and for the ones suffering in days of disaster.  Psalm 30 grants us these words, "To you, O Lord, I cry, and to the Lord I plead for mercy; what profit is there in my death, if I go down to the pit?  Will the dust praise you?  Will it tell of your faithfulness?  Hear, O Lord and be merciful to me!  O Lord, be my helper."  Faith beckons us, "Sing praises to the Lord, O you the saints and give thanks…that your glory may sing God's praise and not be silent."
Dear God, with mercy receive the prayers of your saints in need of your help. May their prayers not be silenced. Amen.
Wednesday, November 1, 2023. Prayer 1698. Not Forsaken
Faith does not make us neutral.  Faith has us never forsake the need of the poor and those in distress.  In Psalm 37 we hear the call, "Turn away from evil and do good; so shall you dwell forever.  For the Lord loves justice and will not forsake the saints.  They are preserved forever."  God grants the children begging for bread a generous blessing.  The Lord does not abandon the faithful to the ways of the wicked and their earthly powers.  Evil acts vanish away like smoke.  This is a poetic image in times of armed conflict.  "Fret not because of evildoers—for soon they will fade like the grass."
Dear God, grant us the faith to wait patiently for justice, for mercy, for a refrain from anger and times of wrath. Amen.
Thursday, November 2, 2023. Prayer 1699. Precious Sight
The Lord loves all the children.  Oh, how long have they suffered?  In Psalm 116 we hear a plea to love the Lord even in the midst of terrible times.  "I love the Lord because God has heard my voice and my pleas for mercy.  The snares of death encompassed me, the darkness laid hold of me, I suffered distress and anguish.  Then I called on the name of the Lord: 'O Lord, I pray, deliver my soul.'"  With grace God saves.  Souls are returned to rest.  God deals bountifully with us.  "Precious in the sight of the Lord is the death of all the saints."  God deeply loves us still in all our afflictions.
Friday, November 3, 2023. Prayer 1700. Be Blessed
Faith is the conviction that blessing is the way of life.  Jesus famously asked us to "bless our enemies and do not curse them."  In Psalm 145 we praise the true character of the Lord.  "All your works shall give thanks to you, O Lord, and all your saints shall bless you!"  When we speak of the glory of God, the power of God, we speak also of God's abundant goodness, mercy, justice and righteousness.  God's greatness is unsearchable.  "Great is the Lord, and greatly to be praised."  Faith is the affirmation that there is enough of God's blessing to go around for every child, God's beloved.
Dear God, in the midst of conflicted interests and great fear, may your generous goodness come to bless us all. Amen.
Prayers of Blessing
Monday, November 6, 2023. Prayer 1701. Blessed Are the Powerless
Jesus healed individuals and communities with words of blessing.  A blessing or "Benediction" means to say good things.  In a world that is in such conflict and despair, we all need to attend to saying good things.  In Matthew 5:3 Jesus says, "You're blessed when you have less."  Less money, less shelter, less food, less spirit, less power are all conditions of human life.  When we live in poverty and humility we are by definition not full of ourselves, our things, our accomplishments, our sense of entitlement and power over others.  Hence when poor, we have more room for God.
Dear God, may I never be so full of myself, nor what I lack, that I lose room to include you in my heart and soul. Amen.
Tuesday, November 7, 2023. Prayer 1702. Blessed Are the Mourners
When the world is at war, death is being experienced by both combatants and civilians.  The world is mourning now for so many places in every continent in which violence is the means of relationship.  We mourn for loved ones lost.  We mourn with compassion for ones we don't know.  We mourn for the loss of peace and security in the world.  Jesus grieves with those who grieve.  When we mourn we are in solidarity with Jesus and his compassionate response to the human condition.  When we embrace our sorrow, we are letting Jesus embrace us, turning mourning into great love.
Dear God, I am grieving for so many things going on these days.  Show me the way to turn sorrow into loving acts. Amen.
Wednesday, November 8, 2023. Prayer 1703. Blessed Are the Hungry
For what do we hunger and thirst?  What do we seek that is our greatest passion?  In physical hunger and thirst of the poor comes the spiritual hunger and thirst for the right.  Jesus teaches us: Blessed are those who crave a just world with all their heart, soul, mind and strength.  When those locked in despair are set free, when those who have little nutrition receive good things, when the sick, the dying, the persecuted are cared for, that is where you see Jesus' love in action.  How do we treat one another?  When we hunger for another to receive God's gifts, all are filled by faithful concern.
Dear God, let me never grow weary in the needs of the world, but rather be inspired to do my part to serve love. Amen.
Thursday, November 9, 2023. Prayer 1704. Blessed Are the Merciful
What the world needs now is love sweet love.  This classic tune never grows old because powers on earth can unleash such unmerciful acts that decrease mutual trust that could be used to begin a new way of being with each other.  Jesus shows us to be merciful to those pleading for mercy.  This is not the same thing as handing cash to a beggar.  Jesus would have us consider how we are equal to the most dependent and how the most at risk and vulnerable are equal to us.  Isn't it a pity that we are quick to show pity, but to grant life changing compassion is so difficult to sustain?
Dear God, show me the way to turn my genuine care for those in need to a "care-full" way of life, rejoicing in trust. Amen.
Friday, November 10, 2023. Prayer 1705. Blessed Are the Peacemakers
Keeping the peace is an illusive task in all times.  When nation rises up against nation, or when the elimination of another people is the policy enacted, how does the world return to peace?  Jesus tells us, "Blessed are the peacemakers for they are the children of God."  Can people overcome ancient hatreds?  Can people forgive a history of hurtful actions?  Can peace happen in our time?  Jesus works toward the full well-being of all our heart, mind, and body, treating us all as holy creations of God. Jesus' life reveals that peacemaking requires our greatest sacrifice.  We pray for peace continually.
Dear God, we pray that the world return to peace.  We pray for those who give of themselves for other's peace. Amen.
Prayers in the November Garden
Monday, November 13, 2023. Prayer 1706. Made to Last
November in the garden is a time for cleaning out pots, raking up leaves, putting flower beds to bed.  The air can be cold.  The light is gray to dark.  And if wet, the wet goes right through you like a cold ghost.  With the memories and stems from summer's flowers, it is natural to feel the loss of a season past.  In Psalm 33:10-12 we sing, "God's plan for the world stands up; all his designs are made to last."  How earthly things last in God's holiness is through complete transformation.  The stalk of life becomes soil for the seeds of next year.  It's a plan that lasts through loss.
Dear God, when I am sad at the ways things are, remind me that soil making is a very spiritual activity.  Amen.
Tuesday, November 14, 2023. Prayer 1707. Faraway Future
Mid-November as a faraway feel to it.  We are far from the height of summer and that next spring bulb doesn't seem any closer.  In between is this long, dark, cold time.  Many creatures go into some form of sleep or slowdown.  I wonder if we ought to do the same?  Ecclesiastes 7:14 has us ponder, "On a good day, enjoy yourself; on a bad day, examine your conscience.  God arranges for both kinds of days so that we don't take anything for granted."  In holiness, one can be both sad and glad at the same time.  If we do not sorrow, how have we not experienced love?  It's a reflective time.
Dear God, help me to be honest about myself, in all my ups and downs, may neither lie to me about myself. Amen.
Wednesday, November 15, 2023. Prayer 1708. Heaven's Bliss
One common November experience is the deep orange colors of sunset.  The upper atmosphere is growing colder.  The air above the warmer muddied earth mixes a pallet of reds and blues and pinks and purples.  It is like magic some dusky afternoons.  Slogging leaves into leaf piles and cutting brush into mulch is a back breaking, earth bound experience.  Looking up we see heaven's bliss. The Apostle Paul writes in Philippians 3:20 that "God makes us beautiful and whole with the same powerful skill by which everything is put where it should be: under and around the Lord."
Dear God, I am thankful that impending winter comes not as the end, but as the beginning of heaven's blessing. Amen.
Thursday, November 16, 2023. Prayer 1709. Under My Feet
Under my feet worms are still traversing the as of yet frozen soil.  There is a creaturely busyness happening even as my senses tell me all is stopping, all is slowing, all is winding down.  What is my purpose in these late autumn days, so far past the season for growing?  Psalm 27:4 has us ask this, "I'm asking God for one thing, only one thing: to live with God in God's house my whole life long, to contemplate the beauty of the Lord, and study at God's feet."  God is always at work in us.  Every action of the heart can be holy when we see it as a part of God's beautiful design to support life.
Dear God, with such great sadness, upset and darkness in the world, keep the light on in my soul to love and work. Amen.
Friday, November 17, 2023. Prayer 1710. Who Got Picked?
Fruits are gathered in.  Isn't a pan of roasted root vegetables so sweet with maple syrup and seasonings?  Spring is a time for emerging.  Summer is a time for enlarging.  November is a time to rejoice in what got picked.  Psalm 4:3 points out, "Look at this: Look who got picked by God!  The Lord listens the split second I call."  In prayer God picks us to talk to—to receive ancient wisdom in the secret soul.  Prayer is not about picking the perfect words to say to God.  Prayer is listening to the beautiful words God has selected for us to receive.  And, prayer reminds us God has picked us to be beloved.
Dear God, let me choose my words thoughtfully, my actions mercifully, and thank you for picking me up to serve! Amen.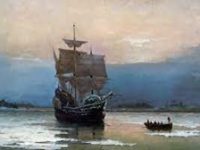 Monday, November 20, 2023. Prayer 1711. To Approach an Infinite God
O Lord, we know so little of your supreme deity, and cannot comprehend your perfection.  Our thoughts about you, your attributes, and your sovereignty fall far short—you are infinite and immense.  What mortal can even begin to set bounds on your sovereignty, where you do not lead the way?  We know you are indebted to no one, and no one can ask you, "What are you doing?" or "Why are you doing that?" You are holy and infinitely good.  And you both love and reward holiness.  May we see some of those things in your infinity that we could never reach on our own.  Amen.     Herman Witsius 1636-1708
Tuesday, November 21, 2023. Prayer 1712. O Lord! Draw Us In
For those who don't know you yet, Lord, grab on to them now, and do your work.  Lord, did you not make me to fish for people?  I have worked all this time and caught nothing.  Have I spent my strength for nothing? I will cast my net one more time.  Lord Jesus, stand on the shore and show me how and where to spread my net.  Give me the words to enclose the souls I seek, that they will have no way out.  Now, Lord, for a multitude of souls.  Now for a full portion.  Lord God, remember me, I pray, and strengthen me, O God.  Amen.
Joseph Alleine 1634-1668
Wednesday, November 22, 2023. Prayer 1713. A Communion Prayer
How good it is, Lord, to receive a broken Christ into a broken heart.  Lamb of God!  Keep your table sacred from all leaven, both in the persons approaching it, and the offerings made upon it.  Do not allow the leaven of hypocrisy and wickedness here but let all who meet around your table be of the unleavened bread of sincerity and truth.  And Lord, please come into your house, to your table, to your people.  Let each person hear the invitation "Eat, O friends; drink, yes drink abundantly, O beloved!"  Let our whole body, soul and spirit be all yours, by grace.  Amen.
Robert Hawker 1753-1827
Thursday, November 23, 2023. Prayer 1714. Thanks Before the Meal
Most gracious God and loving Father, you feed all living creatures, and they depend on your divine providence.  Now we ask that you would set apart those that you have ordained for us, make them able to nourish our bodies in life and health.  And give us grace to receive them with thanks, remembering that they are from your hand.  In the strength of these and your other blessings, help us to walk before you today and all the days of our lives in a way that is pleasing to you, through our Lord and only Savior Jesus Christ.  Amen.
Lewis Bayly 1575-1631
Friday, November 24, 2023. Prayer 1715. Err on the Side of Love
O Lord, let your grace and your love do for us what fear of your terrors alone cannot.  Melt our hearts by that nobler principle and teach us to despise everything that would displease you.  Let our hearts respond with the same kind of compassion that motivated you, Jesus, to serve the poor.  And whenever we do make mistakes, let us err on the side of compassion—a love that would never harm the worst sinner—much less the least and weakest of God's servants.  We consecrate our lives to you, Lord, our hearts are ablaze with a zeal for your glory.  Amen.
Prayers for Light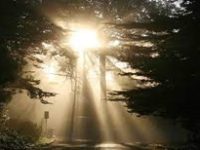 Monday, November 27, 2023. Prayer 1716. To Go About Darkened
Job lost his loved ones, his wealth, and his health.  This was not because he did anything wrong.  He says in Job 29:3, "Oh in the months of old, in the days God watched over me, God's lamp shone upon me, and by God's light, I walked through the darkness.  I was in my prime.  I delivered the poor who needed help.  I searched out the cause of those I did not know.  I gave smiles to those who needed confidence.  But now, days of affliction have taken hold of me.  I go about darkened and not because of the sun.  When I hoped for good, evil came.  I waited for light and darkness came.
Dear God, be with all your dear children who are under great darkness now and did nothing to deserve it.  Amen.
Tuesday, November 28, 2023. Prayer 1717. Lift up the Light
Psalm 4 is a call to God for relief.  The world is in great distress.  Current events show so much misery of the innocents at the hands of those who have power and wage war in ways of life and death.  History shows again and again the struggle of the nations.  The world is continually angry.  Could there be another way?  Could there be a Godly way?  Psalm 4:6 asks, "Who will show us some good?  Lift up the light of your face upon us, O Lord!"  When God comes and looks at us with love, that will put joy in the human heart, and in peace we may lie down and sleep.  Safety is Godly.
Dear God, deliver to safety all those in harms way.  We want the world to return to peace.  Will you help us? Amen.
Wednesday, November 29, 2023. Prayer 1718. A Great Light
The Prophet Isaiah proclaims in 9:2 "The people who walked in darkness have seen a great light; those who dwelt in a land of deep darkness, on them the light has shined."  Imagine all the people who are right now, in almost every continent walking in the hope of peace and security and new life.  Armenians in Azerbaijani, Syrians in Greece, Haitians, Venezuelans, and Central Americans in Mexico headed to the United States, Palestinians fleeing south: all these tens of thousands daily walking away from violence, hatred and uncertainty into the hope for safety and security somewhere.
Dear God, the world is awash with violence.  In your great power and passion, deliver us unto our better angels. Amen.  
Thursday, November 30, 2023. Prayer 1719. A Light has Dawned
At the beginning of Jesus' preaching ministry, he quotes the prophets, in Matthew 4:16 proclaiming, "The people dwelling in darkness have seen a great light, and for those dwelling in the region and shadow of death, on them a light has dawned." Jesus calls on the people under great distress and suffering to have hope in the light of God which dawns, not from violence, but from words of love, trust, and honoring what is holy in the sanctity of life.  In Jesus' day, the people he ministered to hungry, unhealthy, oppressed, overtaxed, overtaken, overwhelmed.  Who is that today?
Dear God, speak to the people in the regions of the shadows that they know which way to look for the dawn. Amen.   
Friday December 1, 2023. Prayer 1720. The Armor of Light
All of human history is the struggle to walk into the light in times of profound darkness.  How humanity treats humanity is astonishing to behold.  It literally makes no sense to those who are not deep in the conflict, having lost loved ones, homes, health, holdings, and all hope.  The Apostle Paul says in Romans 13:12 "The night is far gone, salvation is nearer to us than when we first believed, owe no one anything but love, cast off the works of darkness and put on the armor of light."  We pray that the armor of love could wrap every child in a blanket of protection.  We must work towards that.
Dear God, grant safety to those in deep darkness, wrap them in love, and show them the way towards the light. Amen.