Prayers of our unique calling
Daily Devotions for September
Prayers of the lost and found
Monday, September 5, 2022. Prayer 1423. The Lord Looks for the Lost
What happens when you lose your way?  One can run in circles in the wilderness when having fallen off the beaten path.  The scriptures says that when we are lost, the Lord keeps looking for us.  In Ezekiel 34:12 we hear the word of the Lord, "Here am I! I will look for the lost,  I will bring back the strayed, I will rescue them from all the places to which they were scattered on a day of cloud and gloom, I will bandage the injured, I will sustain the weak,  I will send down the rain in its season, rains that bring a blessing, for you are my flock that I tend and I am your God."  Let God find you where you are.
Dear God, when I am tempted to think I am beyond your care, your reach, your power, find me and call me back. Amen.
Tuesday, September 6, 2022. Prayer 1424. The Lord Eats with the Lost
In the gospels, the tax collectors were seen as the worst of sinners.  They exacted resources from the poor who could scarcely afford to feed their families.  Jesus sat at table and welcomed them as well.  In Luke 15:2 we see the religious leaders grumbling "This fellow welcomes sinners and eats with them."  How hard is it for us to live out Jesus' lesson?  We want church to be filled with healthy people who are Godly in all things.  Yet we know we too are sinners just like everyone else—even the tax collectors.  If we were in Jesus' sandals, would we choose to eat with us?
Dear God, grant that I use my judgment for reasons of mercy.  May I rejoice in who sits with me at my table. Amen.
Wednesday, September 7, 2022. Prayer 1425. The Lord Rejoices with the Found
There will be dancing in heaven on that day the one who was lost is found.  Everyone is in the care of the Creator.  When one turns around right, there is great rejoicing.  Jesus tells the parable of the woman who lost her coin.  In Luke 15:9 when the coin is found, she calls together her friends and neighbors, saying, "Rejoice with me, for I have found the coin that I had lost."  Jesus says the joy we spend on others is the presence of the angels of God.  Do not judge that another has found joy in God in their own experience of lost and found.  In God, there is plenty of joy to be found by everyone.
Dear God, let me not judge another's expression of you but rejoice that they have found you by another way! Amen.
Thursday, September 8, 2022. Prayer 1426. The Lord Extends an Extravagant Welcome
How much is too much to celebrate a loved one?  In the parable of the prodigal son the youngest takes his share of the family inheritance and loses it all in dissolute living.  Famine brings want.  Death is near.  The son decides his father's compassion is greater than his stubborn independence.  In Luke 15:21 he returns saying, "Father, I have sinned against heaven and before you; I am no longer worthy to be called your son."  The father puts his best robe and jewelry on him, and calls everyone in for a great celebration feast for as he says, "this son of mine was dead, and is alive again!"
Dear God, make my heart ready to generously welcome home the lost who find their way back by compassion. Amen.  
Friday, September 9, 2022. Prayer 1427. The Lost are Well Seasoned in the Lord
Discipleship is both the hardest and easiest thing we can do.  It's easy because it's not about us—we just need to let God do with us what God will by the Spirit.  It's hard, because God may lead us to live a life not centered on our wants and needs but on another's well-being.  It's rewarding—but very challenging.  Jesus says about discipleship in Luke 14:34 "Salt is good; but if salt has lost its taste, how can it be used for seasoning?"  By following the Lord in good faith, all the hardships we endure season us to be good for others.  If all we do is grumble and complain, we are good for nothing.
Dear Lord, let me live in such a way that everything I would complain about becomes an occasion for faithfulness. Amen.   
Prayers for days well managed
Monday, September 12, 2022. Prayer 1428. Can You Be My Manager?
How hard is it to trust another to manage your accounts, your affairs, your finances, your money?  This involves a proven track record through time.  In Luke 16:1-13 we hear the parable of the prudent manager.  An owner of a food distributor hears that his manager is squandering his property.  He says, "give me an accounting—you cannot be my manager any longer."  The previously dishonest manager changes his tune and quickly.  Before the accounting can be made, the manager begins to forgive debts in the hopes to build a future network of support.  Accounting leads to forgiveness.
Dear God, I understand that real life gets messy.  Grant me the grace to forgive when facing a full accounting. Amen.
Tuesday, September 13, 2022. Prayer 1429. Managing the Long Term
Preparing for our future financial security is a big-time industry.  Yet, we know that so many don't or cannot look at their long-term future because so much focus is on the needs and wants of today.  Humans may even be hard-wired to focus in the moment.  I need to lose weight but just one chocolate chip cookie is okay today!  In Luke 16:8 the previously dishonest manager is praised as prudent for setting into motion a new life based on forgiveness and friendship in order "to be welcomed in the eternal homes."  The theological lesson is this: God's divine love is our future and our present.
Dear God, help me to live out my divine future with you in how I manage the moments of my days. Amen.
Wednesday, September 14, 2022. Prayer 1430. Ethical Management
Ethical ownership.  Honest employees.  Sound practices.  These are what we look for in a good company that provides a product or a service.  What happens when owners, workers and practices are some mixture of good, and less good, bad or worse?  Do we refuse the chocolate chip cookie because the food is fake, and the working conditions are poor?  Jesus teaches us in Luke 16:10 "Whoever is faithful in a very little is faithful also in much; and whoever is dishonest in a very little is dishonest also in much."  We make big promises and commitments.  How are we in the day-to-day stuff?
Dear God, show me the way to be faithful in the little things of each day so I am ready for the really big things. Amen.
Thursday, September 15, 2022. Prayer 1431. Managing Mistakes
No one is perfect.  All institutions, all groups, all professionals, all people make mistakes.  How do we manage our affairs when mistakes are made?  A theology that calls for purity and perfection leaves everyone out.  A theology that calls for unconditional forgiveness leaves everyone in—including the dishonest, incompetent, and poor managers.  Jesus asks of us in Luke 16:12 "If you have not been faithful with what belongs to another, who will give you what is your own?"  When the previously dishonest manager responds to accountability by forgiving debts, the mistakes become mercy.
Dear God, when mistakes are made, grant them to become occasions of grace and moments of forgiveness. Amen.    
 Friday, September 16, 2022. Prayer 1432. Managing Money
Surprisingly, Jesus teaches us a lot about managing money.  Jesus is not afraid to tell a wealthy person that giving it all away is the way to faithfulness.  Jesus tells the wealthy at the temple that the widow's coin given by faith is worth more than their showy moneybags.  In Luke 16:13 he boldly proclaims, "You cannot serve God and wealth."  Jesus is inviting us to be real with our relationship with God and with our money.  What do we value?  What is most important to us?  Where do we place our trust?  By serving God first, we are given divine guidance in managing our resources well.
Dear God, may my financial life follow my faith, that I am ready to support and forgive, to love and be loved. Amen.
Apple Prayers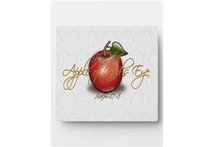 Monday, September 19, 2022. Prayer 1433. A Prayer of Care
It's good to remember our long heritage in faith.  God is faithful to the people.  The divine desire is that we remember the days of old to inspire and guide us in the days to come.  We live in hard times.  Moses sang a song to the people to remind what God has done and will do for them.  In Deuteronomy 32:10 we hear that God found the people in the desert wastelands, encircled them, cared for them, spread out a protective wing, and "kept them as the apple of God's eye."  Honey flowed from the rocks.  Tables were set with the finest wheat and fattest lamb, and they still forgot.
Dear God, help us to remember the ways in which you tenderly care for your people and may we do likewise! Amen.
Tuesday, September 20, 2022. Prayer 1434. In the Wings
King David is remembered as strong and spiritual.  Psalms in his name ask God for protection and provide assurance to the people.  In Psalm 17:8 he sings, "Keep me as the apple of your eye, hide me in the shadow of your wings, from the wicked who do me violence, my deadly enemies that surround me."  People around the world this very minute are praying to remain hidden in the shadow of the Almighty's wings.  Will they behold the face of God in this life?  Will their souls be delivered from the swords of war and hate and dehumanizing policies?  God's wondrous love is in the wings.
Dear God, huddle with the children in Ukraine, the Middle East, Africa, Asia, the Americas, look at them with love. Amen.
Wednesday, September 21, 2022. Prayer 1435. Under the Apple Tree
God is passionate about the people.  Between them is a sacred covenant which endures all things. Even when apart, the heart keeps God and the people together.  When a partner looks upon a loved one, there comes an affinity with all creation.  The Song of Songs speaks poetically of the nature of a loving bond.  One sees beauty as rose of Sharon, a lily of the valleys.  One sees strength and fruitfulness as an apple tree among the trees of the forest.  It is with great delight that we may sit beneath the apple trees in September.  There comes cider, pie, crisp, both tart and sweet.
Dear God, they say storing things is like robbing from the poor—may beautiful words fall generously from me. Amen.
Thursday, September 22, 2022. Prayer 1436. When the Trees Dry Up
It is incredibly sad to see a Sugar Maple Tree reach its end, the sap no longer flows, and the boughs are leafless and in decay.  Trees talk to us.  In days of the prophets when the people had long lost their former glory and were suffering under drought and the swarming locusts a song must be sung.  Joel 1:12 laments, "Wail tillers of the soil and vinedressers for the vines have dried up, the fig tree languishes, the pomegranate, palm and apple and the harvest of the field has perished—the people's gladness has dried up."  Return to the Lord for in mercy the disaster relents.
Dear God, the world's joy is drying up in so many human made disasters.  Pour out your Spirit upon us all. Amen
Friday, September 23, 2022. Prayer 1437. Do Apples Fall Up?
Life is heavy.  Faith inspires uplift.  Sir Isaac Newton discovered gravity when an apple bonked him on the head.  Albert Einstein said gravity is relative to space and time and a clock above the earth speeds up relative to one on earth.  When God's people were in exile, they dreamed to return home.  Zechariah 2:6 sings the song of faith: "Up! Up! Flee from the land of the north," though you have been touched with disaster, "Sing and rejoice O daughter of Zion and behold, I come and will dwell in your midst and be your glory."  You are the apple of me eye.  Go up to Jerusalem!
Dear God, when I find out that I am truly lost, let me go up to the place where you are and find my peace again. Amen.
Prayers in Leaf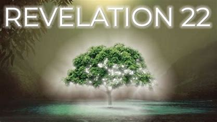 Monday, September 26, 2022. Prayer 1438. The Season of Wither
In Autumn, the cooler temperatures and shorter days set into motion a chemical change in the trees reducing the production of the hormone auxin and as a result abscission cells form a bumpy line where the leaf stem meets the branch, and the leaf is "pushed" off the tree.  We call this "Fall."  In Psalm 1:3 we see that those who take delight in the Law of the Lord are like "trees planted by streams of water, which yield their fruit in its season, and their leaves do not wither.  In all they do they prosper."  When we pray to God, day and night, our faith does not wither nor fall.
Dear God, grant me the wonder to seek your Word, and the courage to keep connected to you in all times. Amen.
Tuesday, September 27, 2022. Prayer 1439. Testing Mind and Heart
When the first cold winds and dark evenings foretell of winter to come, there is a creaturely anxiety that prompts action.  We must trust in the future and work towards it in concrete ways.  The smallest of creatures have been gathering food for months.  The prophet cares about God and about social justice.  Jeremiah proclaims in 17:8 "Blessed are those who trust in the Lord, likes trees planted by water, they shall not fear, they shall not be anxious, they shall not cease to bear fruit."  We are tested and tried in body, mind and soul.  Jeremiah says stay connected to God through prayer.
Dear God, heal us and we shall be healed, save us and we shall be saved.  Where is your Word?  Let it come! Amen.
Wednesday, September 28, 2022. Prayer 1440. Healing Leaves
To the prophets God reveals the way of life for all the people to thrive.  In Ezekiel 47:12 God shows the prophet the river that flows from the temple and on the banks of the river grow all kinds of trees for food.  "Their leaves will not wither, they will bear fresh fruit in every month, because the water flows from the sanctuary. Their fruit is for food, their leaves for healing." In God's vision for an earth restored, all the dry places become alive again.  Ezekiel is convinced in God's power and will to return to life what has long since been dried up.  Faith comes alive even in the barren places.
Dear God, where our faith has long since dried up and left fallow, may your Spirit flow fresh through us again! Amen.
Thursday, September 29, 2022. Prayer 1441. Reading the Leaves
Jesus has us read the leaves to understand our times.  In Mark 13:28 he says, "from the fig tree learn its lesson: as soon as its branches becomes tender and puts forth its leaves, you know that summer is near.  So also, when you see these things taking place, you that it is near, at the very gates."  At the gates of prayer, we meet God.  In the spring and fall we see the leaves indicating what will happen in the season just ahead.  We plant in spring.  Nurture in summer.  Harvest in fall.  Lay dormant in winter.  Our faith involves planting, cultivating, harvesting and waiting with God's Word.
Dear God, guide us with your Word to be engaged in the faithful actions required of us in these times. Amen.
Friday, September 30, 2022. Prayer 1442. For The Healing of the Nations
The nations of the world are in great need of healing.  In Revelation 22:2 we hear John's vision of the heavenly city where people and God come together.  "The river of the water of life flowing from the throne through the middle of the city and on either side of the river is the tree of life with twelve kinds of fruit, and the leaves of the tree are for the healing of the nations.  Nothing accursed will be found there anymore."  Instead of cursing comes eternal blessing and devotion.  The weapons of war are fashioned into farming implements.  God's vision is a healing balm for the soul.
Dear God, may your vision of healing for all the nations be our healing and may the world be soothed. Amen.