Veteran's Day Observance
Wrentham Town Common
November 11, 2021
Rev. Kenneth C. Landin
The Original Congregational Church
We read in the Holy Scriptures
"The Lord is our strength and our shield."
"The Lord is our saving refuge."
And,
"No one has greater love than this, to lay down one's life for one's friends."
Let us be in a spirit of prayer.
Holy God, in whose care are all your people, we gather this day to give thanks and to honor all our veterans who have taken up the call to service and have committed themselves to the cause of liberty and justice, so that all may live in peace.
We pray for all our veterans, those who have gone before us and our in our hearts and minds, and those who live beside us, continuing to serve the cause of care and kindness and community.
Please grant your healing grace to all veterans and their loved ones that bear the wounds of their sacrifices and carry those hurts in their memories, in their bodies, and in their souls.
We remember all those who are at this moment in harm's way and pray for you to stay the tides of war and conflict and to bring all our sons and daughters home in peace and safety.
May all our veterans know the deep appreciation that this community and our larger nation has and keeps for them in our hearts forever.
In your Holy Name we pray.
Amen.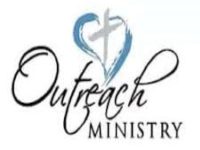 NATIONAL HOMELESS AWARENESS WEEK in NOVEMBER HAW (Homeless Awareness Week) is November 13-20th this year and although our youth have yet …