Please follow recommended public health advisories.
Masking and social distancing are required.
Thank you for your thoughtfulness and care for everyone's well-being.
1/22/2022
Lunch Bunch for February, Ladies Breakfast and Kitchen Elves will be cancelled until further notice.  Bible Study will be held thru Zoom only.
 The Annual Meeting will be held Sunday, January 30th, in the Sanctuary immediately following worship and by Zoom.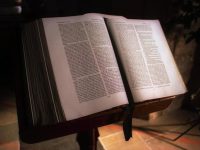 Due to the increased cases of Covid-19 beginning January 18, Bible Study will be held by Zoom meeting only. It will still be held Tuesday …