Zimbabwe Boxes are On Their Way!!
Thanks to our New Hampshire friend, Connie Littlefield and her many African contacts, a shipping crate will leave Rochester, New Hampshire on August 16th and begin its journey to Mozambique Africa.
Thanks to your many generous donations, we reached our limit of boxes we could donate.  The boxes were labeled to help organize distribution.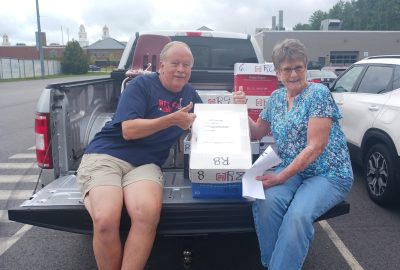 Delivered by Joan and Gordon to Rochester.
The Local Football team volunteers to load the truck.