Afghan Evacuees Crisis News
  The Outreach Team is attempting to pull together the latest status of those Afghan evacuees fleeing their country after the Taliban took over their homeland.  However, this situation is so fluid, the number of evacuees and their locations here in the United States is constantly changing.  As of the end of September, the original estimation of 37,000 has adjusted to approximately 75,000 evacuated from Afghanistan.    Currently, they are living in tent communities on U.S. Military Bases.  Their relocation has been slowed by both CoVid outbreaks and measle cases being discovered with recent arrivals. While awaiting relocation, medical screening and paperwork involving status is being conducted.
Ascentria Care Alliance, in partnership with Church World Service (CWS) and the Lutheran Immigration and Refugee Service (LIRS) leads in the effort to provide assistance and support.
The evacuees are not refugees; their legal status is technically defined as "humanitarian parolees,"  Ascentria's Crissie Ferrara said.  "That means they're not qualifying for all of the benefits that refugees would normally get, so that's one of our challenges."
Currently, approximately 900 Afghan evacuees are anticipated to arrive in Massachusetts.  The Ascentria Care Alliance of Worcester will be one of the primary points of support for refugees.  They are asking the community to donate money to aid their efforts and to offer housing and employment opportunities if they can.  Outreach will continue to stay involved through CWS webinars and email updates from both organizations.  Anyone interested in further information can contact anyone on the Outreach Team.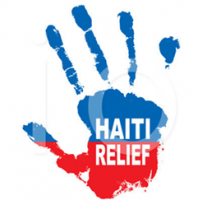 Haiti Relief
On  August 14th , a magnitude 7.2 earthquake struck the Tiburon Peninsula in  the southwestern region of Haiti. At least 2,207 people were confirmed killed as of August 22nd and above 12,000 injured. At least 136,800 buildings were damaged or destroyed.  It was the worst disaster to strike Haiti since the 2010 earthquake. Rescue efforts were slowed down considerably due to rain from Tropical Depression Grace on August 16th. The National Hurricane Center forecasted Tropical Depression Grace produced up to 15 inches of rainfall in Haiti, threatening rescue and recovery efforts in the vulnerable affected areas. Torrential rain and flood conditions of Grace threatened the affected area with the potential for mudslides. According  to their Prime Minister and acting President Ariel Henry, local hospitals have been overrun by injured victims  after the earthquake.
The Outreach Team felt strongly that our church's assistance was important. Our church has had a long connection to the people of Haiti. We annually continue to support the HAS hospital (200-bed Hôpital Albert Schweitzer Haiti).  It is the only 24/7 full-service hospital serving a population of more than 350,000 people. Our ongoing relationship with Communities for Opportunities keeps us abreast with the Maranatha School for Restavek children in the Simon neighborhood of Les Cayes. Their co-director Cyn Kendall report the school is structurally sound and the Haitian team members are safe.
Responding to the many appeals for assistance, the Outreach Team sent $300 donations to the following     organizations with an earmark for Haiti Earthquake Relief.
Partners in Health https://www.pih.org/country/haiti?ms=lb
Salvation Army https://disaster.salvationarmyusa.org/news/2021/08/17/the-salvation-army-                               responds-to-devastating-earthquake-in-haiti
Mercy Corps https://www.mercycorps.org/Haiti-Earthquake-August-2021